I just wanted to say HAPPY NEW YEAR! to everyone.
Recently I have noticed that I am really loving the look of banners in my scrapbooking/card projects!
I know that this is not a new idea but there are some cool chipboard pieces and ways to create your own unique banners.
The first example is a card I made and used scraps of ribbon to create the banner.
This is such a great use of scrap ribbon, we all have those small pieces that you don't know what to do with...make a banner!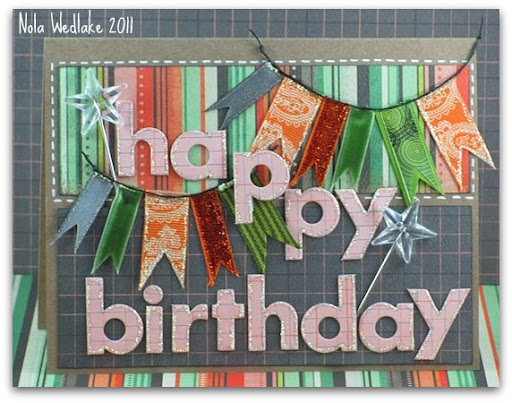 Next I used tickets from Pink Paislee:
I cut them into triangles, but they would look great just left as a ticket but turned into a banner.



The last example was a chipboard banner that came in the Cosmo Cricket-Circa 1934 Chipboard
I love the shape of this banner and the colors in the pack are awesome! Of course with a little Stickle outline it make it pop!