I love using flowers in all my projects!
I have recently become addicted to Tim Holtz Alcohol Inks and have always been a fan of Stickles glitter glue.
Mix them all together and this is what I came up with!

First you have to cut out circle shapes large to small (I did three) from thin plastic. The plastic I used was from packaging that a set of bed sheets came in.
Second you need to ink them with whatever color combination you like of Alcohol Inks, let dry.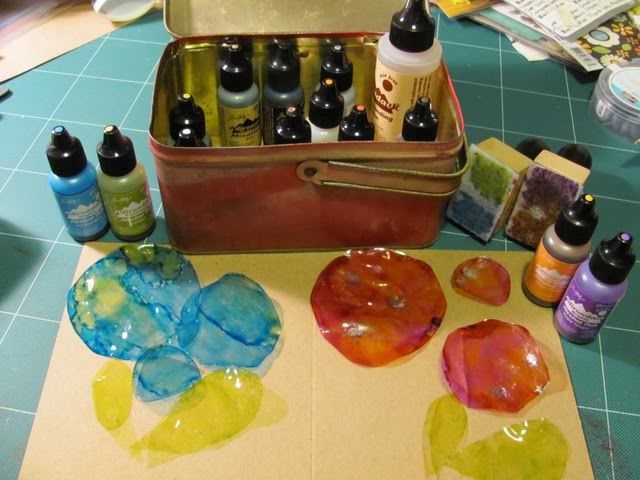 Third attach all three petals together with a button or brad and add the leaf to the side of the blossoms (I used tape runner adhesive).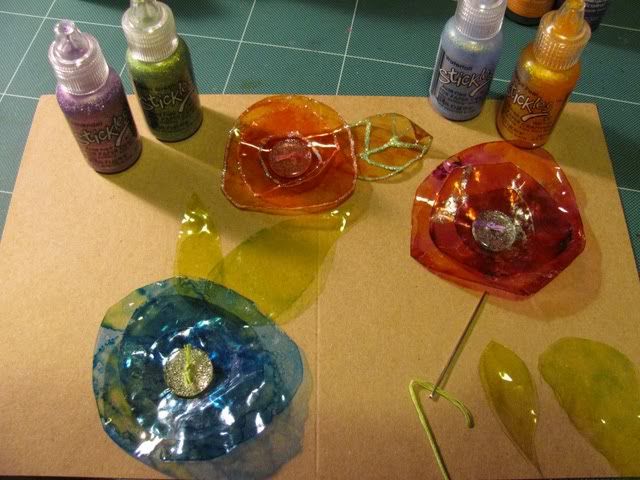 After everything is attached outline edges and detail with Stickles glitter glue, and VOILA! Awesome Blossoms!