Themed paper packs are

great when you find just the right paper for a certain layout or card your working on.
BUT what do you do with the paper when you've used it for it's intended theme?
This week I was thinking about using paper packs, but for themes other than what they are intended for.
So I decided to use three paper packs for uses other the obvious theme or feel of the paper pack.
In each example, I made a:
masculine birthday card
feminine birthday card
baby boy card
baby girl card
In the first image, I used October Afternoon-Thrift Shop:
When I bought this paper I thought of sewing (not sure why I would need it for this theme, since I don't really sew! LOL)
It has to me a really feminine, country fair kind of theme. But I loved it!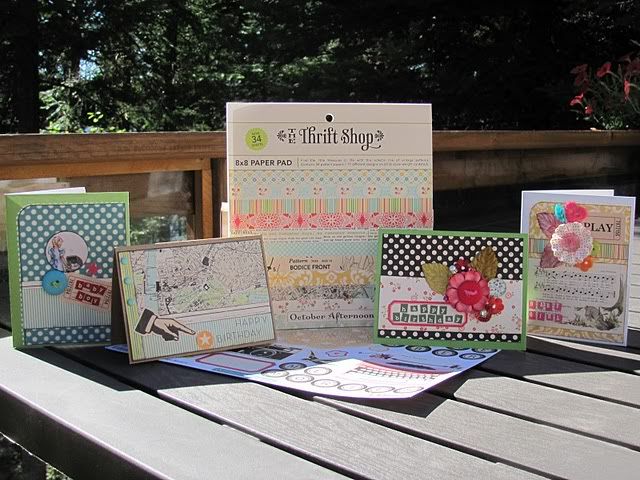 In the second image, I used Basic Grey- Max & Whiskers:
My cousin actually shared half of her 6 x 6 pad of this paper with me. We both LOVED this paper, but can I mention neither of us has any pets! LOL
This paper is definitely themed for pet pictures!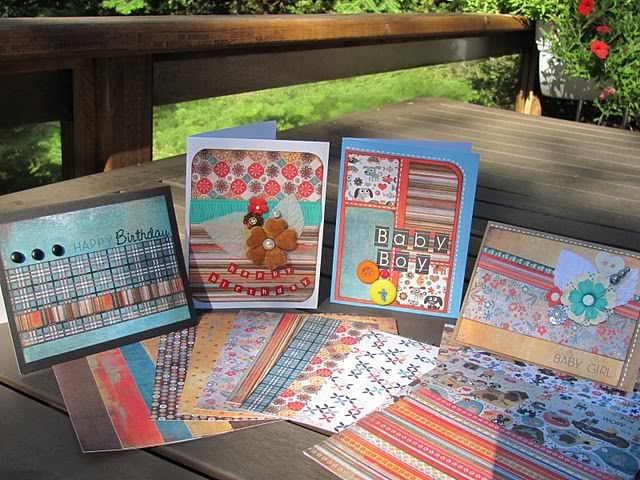 In my third example I used Basic Grey-Wassail:
This pad is a Christmas themed pad! This is a really classic, traditional feel to this paper.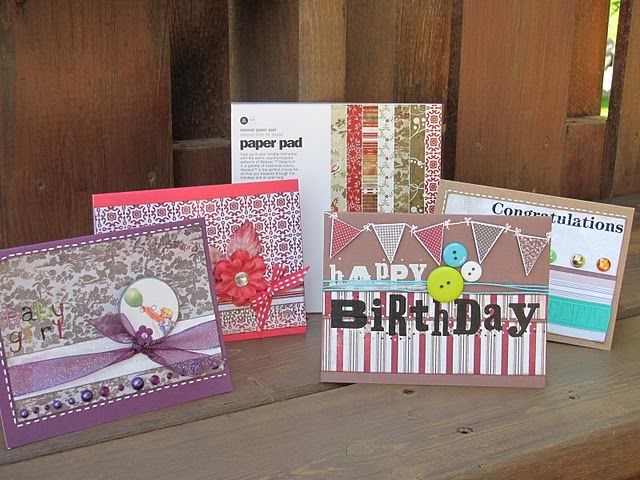 I hope that these three examples inspire you to try using papers for themes other than what you bought them for. It's a fun way to challenges and inspire yourself, when you are making cards and in your layouts.